Campaign.
1   1   1   3  
Silvan. Scout.
Ranged.
The first player gains control of Mendor.
Response: After a quest card is defeated, ready Mendor. Then, each player draws 1 card.
If Mendor leaves play, remove him from the game.
Cris Griffin
Revised Core Set (Campaign Only) #135. Neutral.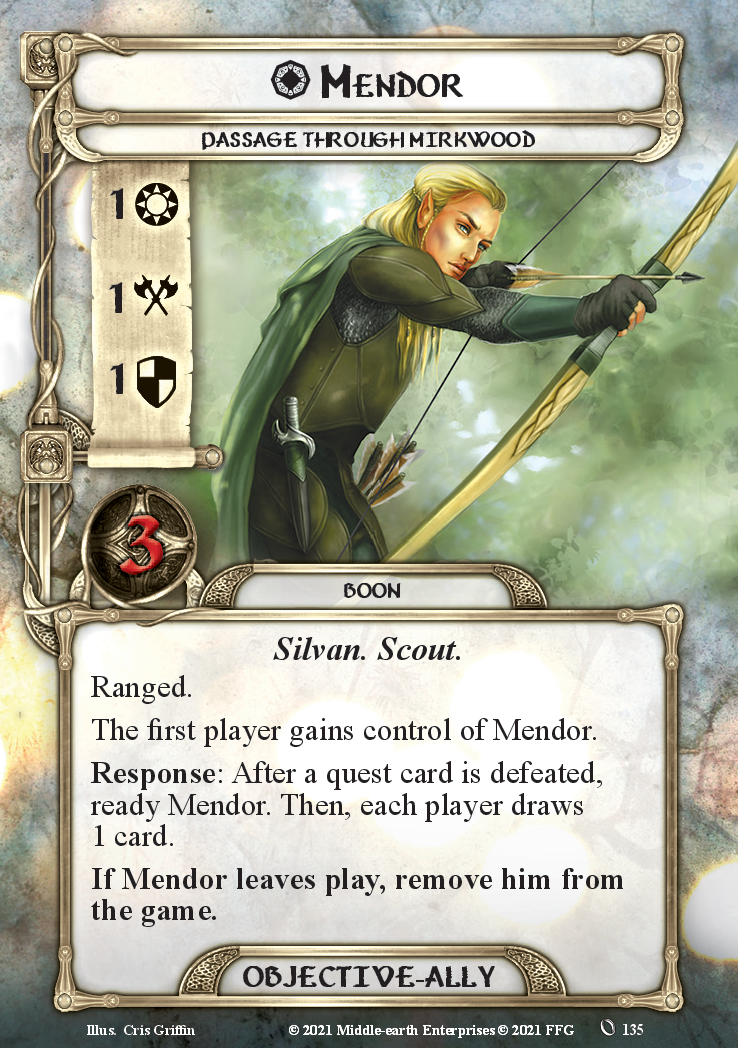 No review yet for this card.