Attachment.
Cost: 1.
Song.
Attach to a hero.
Attached hero gains a resource icon.
It sit beside the fire and think
of all that I have seen,
of meadow-flowers and butterflies
in summers that have been
The Fellowship of the Ring
Magali Villeneuve
Conflict at the Carrock #34. Neutral.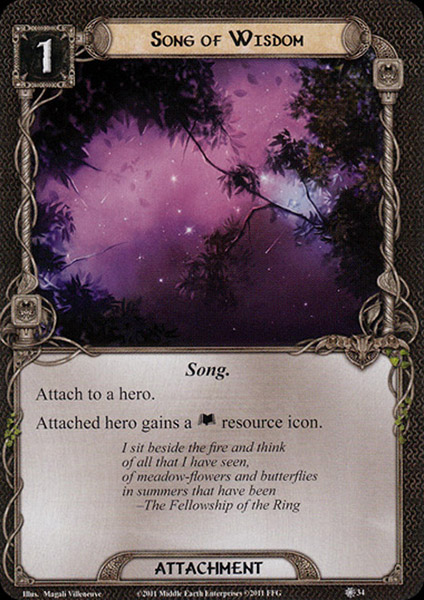 No review yet for this card.