Hero.
Threat: 10.

2   1   2   4  
Noldor. Noble. Ranger.
While Elrohir is in play, Elladan gets +2 .
Response: After Elladan is declared as an attacker, pay 1 resource from his resource pool to ready him.
"Yes, the Dead ride behind."
The Return of the King
Magali Villeneuve
Road to Rivendell #28. Tactics.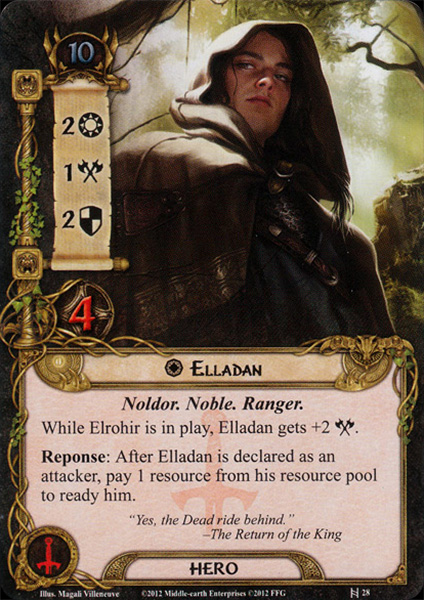 No review yet for this card.