Ally.
Cost: 4.

2   0   1   3  
Noldor.
Action: Choose and discard 1 card from your hand to draw 1 card. (Limit once per round.)
Beside Glorfindel there were several other counsellors of Elrond's household, of whom Erestor was the chief...
The Fellowship of the Ring
Magali Villeneuve
The Long Dark #77. Leadership.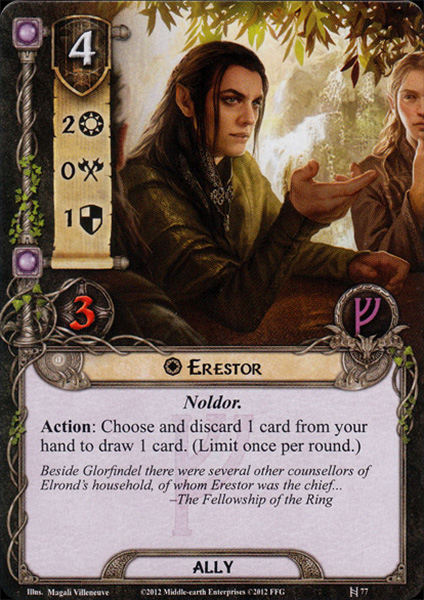 No review yet for this card.