Hero.
Threat: 13.

3   2   3   4  
Noldor. Noble.
You may spend resources from Elrond's resource pool to pay for , , and allies.
Response: After a character is healed by another card effect, heal 1 damage on it.
"But you do not stand alone."
The Fellowship of the Ring
Magali Villeneuve
Shadow and Flame #128. Lore.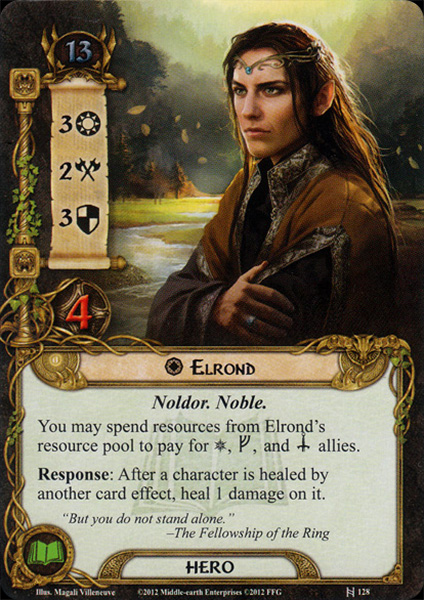 No review yet for this card.