Ally.
Cost: 3.

2   2   1   4  
Ent.
Cannot have attachments. Enters play exhausted.
Response: After Beechbone is declared as an attacker, deal 1 damage to him to deal X damage to the defending enemy. X is the amount of damage on Beechbone.
Katayanagi
The Battle of Carn Dûm #118. Tactics.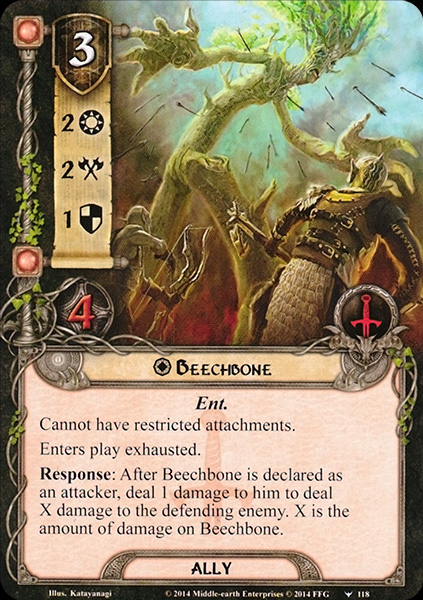 No review yet for this card.