Hero.
Threat: 8.

2   2   1   3  
Dwarf.
If you control at least 5 Dwarf characters, draw 1 additional card at the beginning of the resource phase.
"He could write well and speedily, and often used the Elvish characters." Gimli, The Fellowship of the Ring
Blake Henriksen
Over Hill and Under Hill #4. Lore.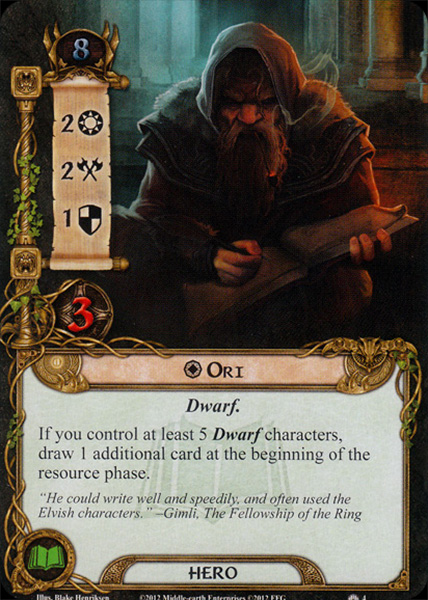 No review yet for this card.