Ally.
Cost: 3.

1   2   1   3  
Dwarf.
While you control at least 5 Dwarf characters, Bifur gains: "Response: After you play Bifur from your hand, draw 2 cards."
"My cousins! Bombur and Bofur we have forgotten them, they are down in the valley!" –The Hobbit
Taylor Ingvarsson
On the Doorstep #7. Lore.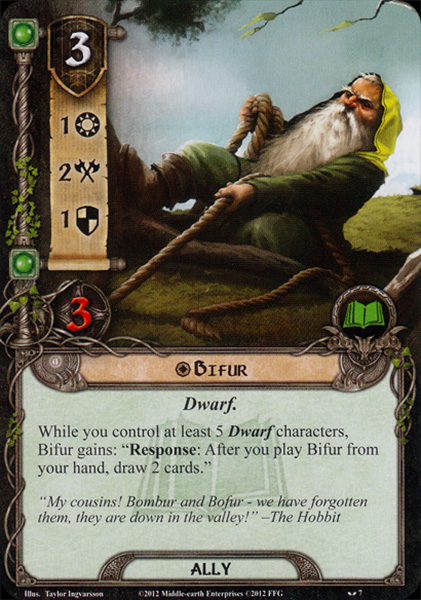 No review yet for this card.