Campaign.
Cost: 0.
Skill.
Permanent.
Setup: Attach to a Ranger hero.
Response: After attached hero is declared as a defender against a non-unique enemy, exhaust Forewarned to discard 1 shadow card from that enemy.
"Faint and far are the feet of our enemies." -Aragorn, The Two Towers
Carly Janine Mazur
The Treason of Saruman #17. Neutral.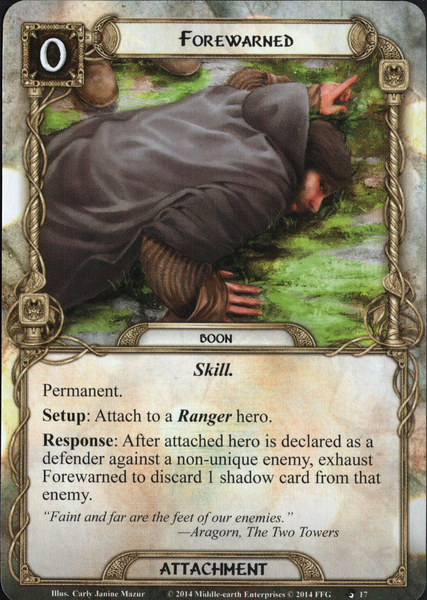 No review yet for this card.