Ally.
Cost: 4.

1   3   1   3  
Silvan. Warrior.
Ranged.
Response: After Legolas participates in an attack that destroys an enemy, draw 1 card.
"He stands not alone," said Legolas, bending his bow and fitting an arrow with hands that moved quicker than sight.
-The Two Towers
Sebastian Giacobino
Two-Player Limited Edition Starter #38. Tactics.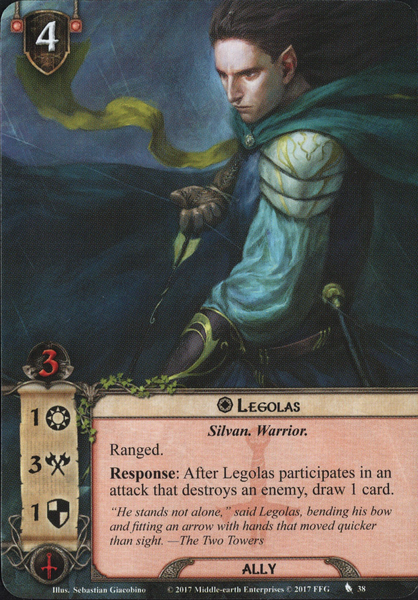 No review yet for this card.