Ally.
Cost: 3.

0   1   3   2  
Creature. Eagle.
Devoted.
Cannot have restricted attachments.
Response: After Chieftain of the Skies enters your play area, ready an ally you control.
Behind them in long swift lines came all their vassals from the northern mountains. —The Return of the King
Oscar Perez
ALeP - Fire on the Eastemnet #42. Leadership.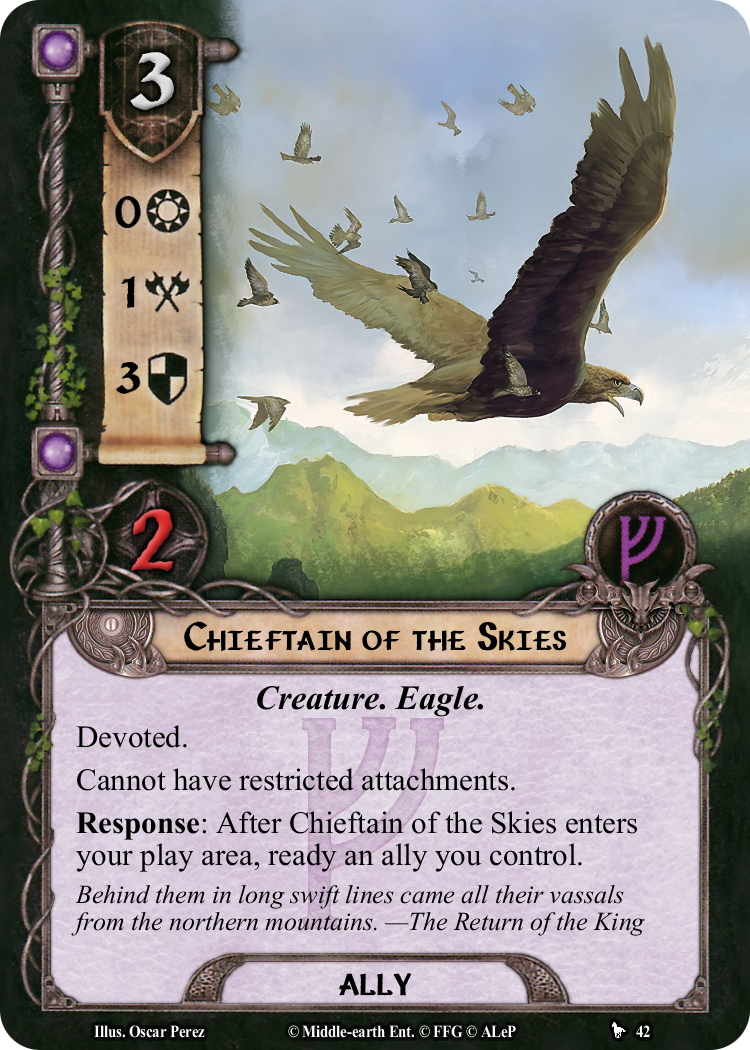 No review yet for this card.