Hero.
Threat: 9.

2   2   2   3  
Dwarf. Warrior.
Sentinel.
Response: After an enemy is revealed from the encounter deck, ready Gimli.
"Give me a row of orc-necks and room to swing and all weariness will fall from me!"
The Two Towers
Lukasz Jaskolski
Messenger of the King Allies #4. Leadership.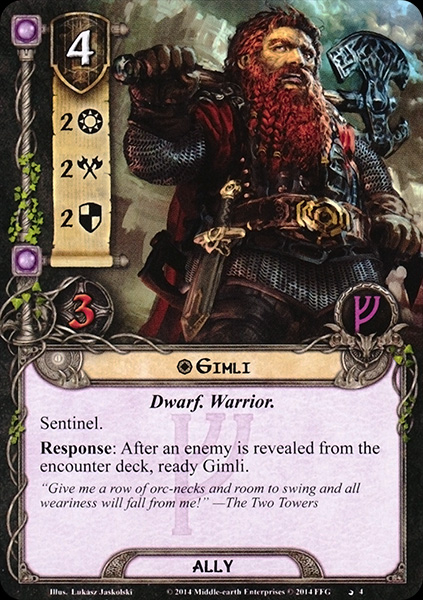 No review yet for this card.