Ally.
Cost: 3.

2   2   0   2  
Silvan. Scout.
Ranged.
Response: After Orophin enters play, return a Silvan ally from your discard pile to your hand.
"Orophin has now gone in haste back to our dwellings to warn our people." Haldir, The Fellowship of the Ring
Magali Villeneuve
Celebrimbor's Secret #114. Leadership.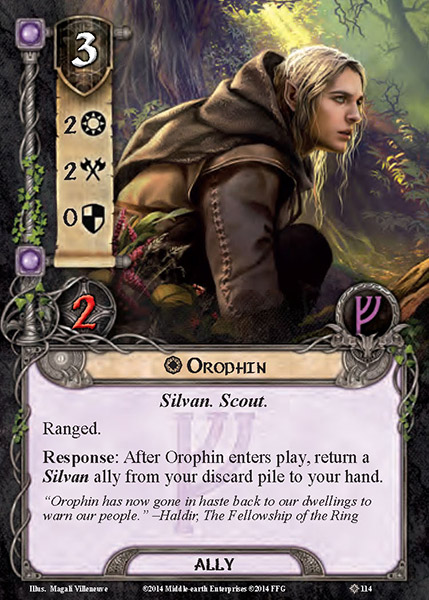 No review yet for this card.