Ally.
Cost: 3.

0   1   1   3  
Gondor.
Ingold gets +1 for each hero you control with at least 1 resource in its resource pool.
"We wish for no strangers in the land at this time, unless they be mighty men of arms in whose faith and help we can trust."
The Return of the King
Tiziano Baracchi
The Wastes of Eriador #2. Leadership.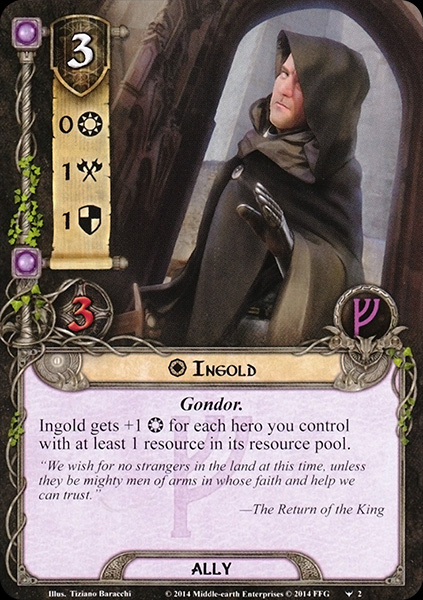 No review yet for this card.