Hero.
Threat: 11.

2   2   2   5  
Gondor. Noble. Ranger.
Ranged.
Response: After you engage an enemy, ready an ally you control. (Limit once per phase.)
"That will be the Captain: he can master both beasts and men" Beregond, The Return of the King
Jason Cheeseman Meyer
The Land of Shadow #2. Leadership.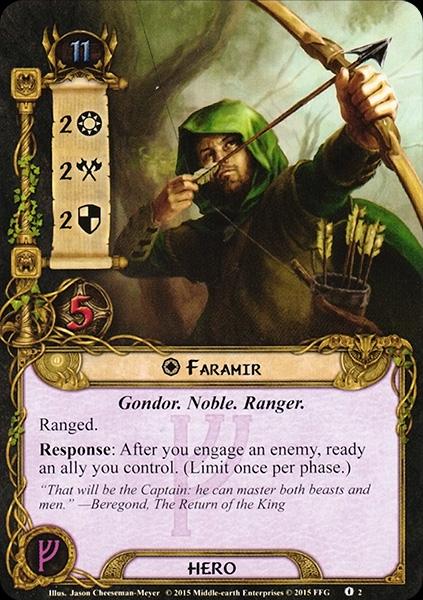 No review yet for this card.