Ally.
Cost: 2.

1   1   1   2  
Dale. Scout.
North Realm Lookout gets +1 and does not exhaust to quest while it has an Item attachment
There were people on the look-out on the banks.
The Hobbit
JB Casacop
The Wilds of Rhovanion #4. Spirit.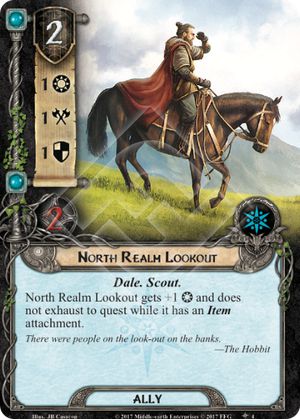 No review yet for this card.