Campaign.
Cost: 0.
Condition.
Permanent. Limit 1 per hero.
Response: After attached hero is declared as an attacker, exhaust Valor to heal 1 damage from attached hero and deal 1 damage to the defending enemy.
Chris Rahn
Revised Core Set (Campaign Only) #133. Neutral.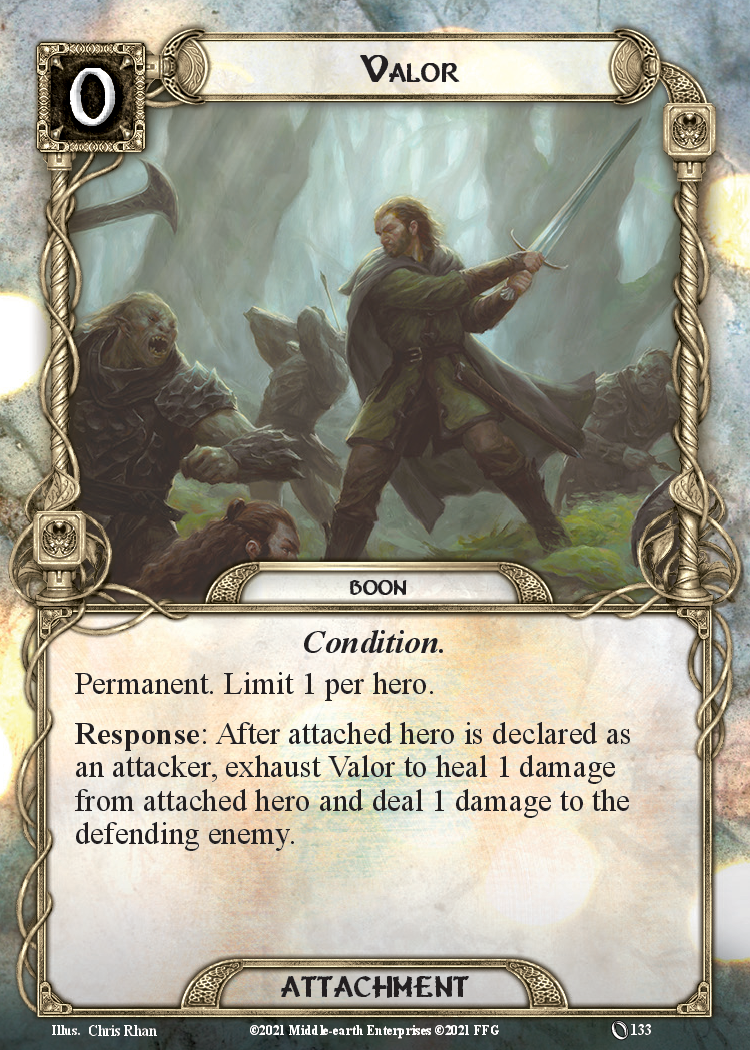 No review yet for this card.