Ally.
Cost: 3.

1   1   2   2  
Gondor.
Action: Discard the top 3 card of your deck to put Emery into play from your hand, under any player's control. Then, if any of the discarded cards have the , or sphere, discard Emery.
Christina Davis
The Blood of Gondor #112. Spirit.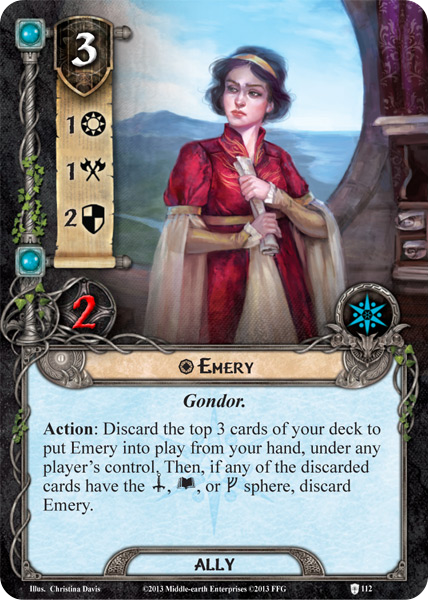 No review yet for this card.