Ally.
Cost: 3.

2   0   1   2  
Gondor.
Response: After you play Linhir Sea-captain from your hand, if you paid all of its resouce cost from a single hero's resource pool, both that hero and Linhir Sea-captain do not exhaust to quest this round.
Kim Sokol
A Storm on Cobas Haven #115. Spirit.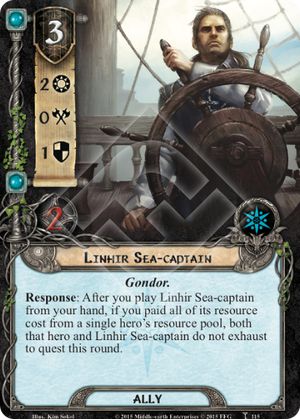 No review yet for this card.