Hero.
Threat: 8.

2   1   1   4  
Dwarf.
While you control at least 5 Dwarf characters, Óin gets +1 and gains the resource icon.
Dwarves can make fire almost anywhere out of almost anything, wind or no wind... The Hobbit
Jeff Lee Johnson
On the Doorstep #4. Spirit.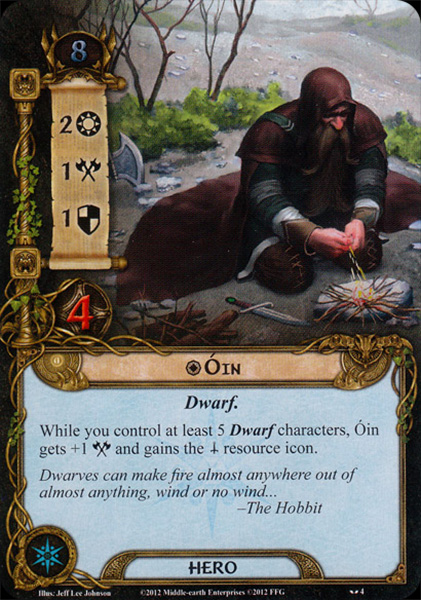 No review yet for this card.