Hero.
Threat: 13.

2   3   3   5  
Ent.
Cannot have restricted attachments.
Action: Deal 1 damage to Treebeard to give him +1 and +1 until the end of the phase. (Limit 5 times per phase.)
"I am not altogether on anybody's side, because nobody is altogether on my side..."
The Two Towers
Guillaume Ducos
The Treason of Saruman #3. Lore.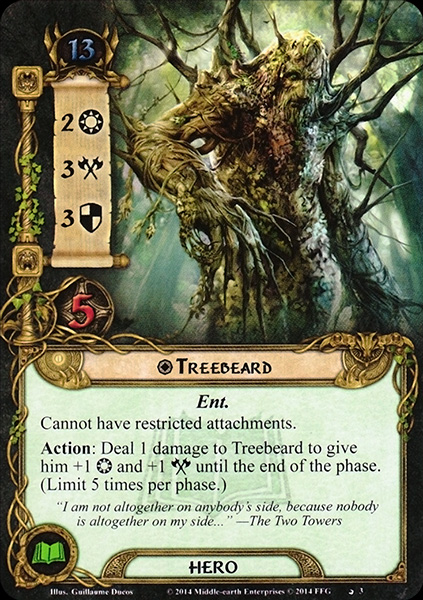 No review yet for this card.