Ally.
Cost: 2.

0   1   1   2  
Wose.
X is the of the active location.
Travel Action: Discard Ghân-buri-Ghân to travel to a location without resolving its Travel effect.
"Ghân-buri-Ghân will not lead you into trap."
The Return of the King
Piya Wannachaiwong
The Flame of the West #7. Lore.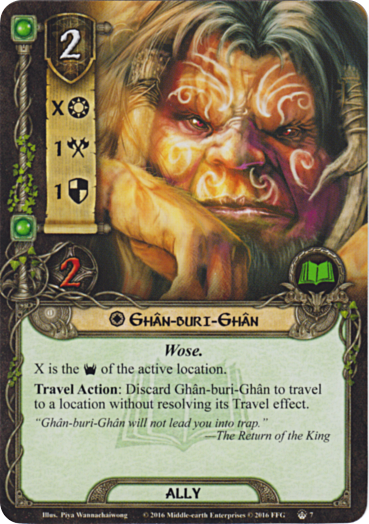 No review yet for this card.