Ally.
Cost: 3.

0   2   1   3  
Dale. Warrior.
Reduce the cost to play Weapon attachments on Warrior of Dale by 1.
Warrior of Dale gets +1 and gains ranged while it has a Weapon attachment.
Aleksander Karcz
The Wilds of Rhovanion #5. Tactics.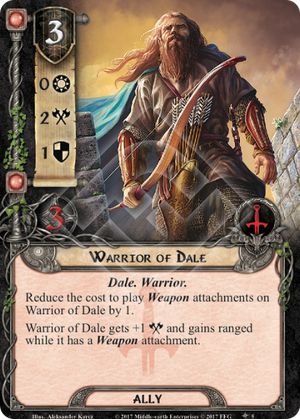 No review yet for this card.