Hero.
Threat: 12.

2   3   2   5  
Dúnedain. Noble. Ranger.
Sentinel.
Response: After Aragorn commits to a quest, spend 1 resource from his resource pool to ready him.
"I am Aragorn son of Arathorn; and if by life or death I can save you, I will."
The Fellowship of the Ring
John Stanko
Two-Player Limited Edition Starter #1. Leadership.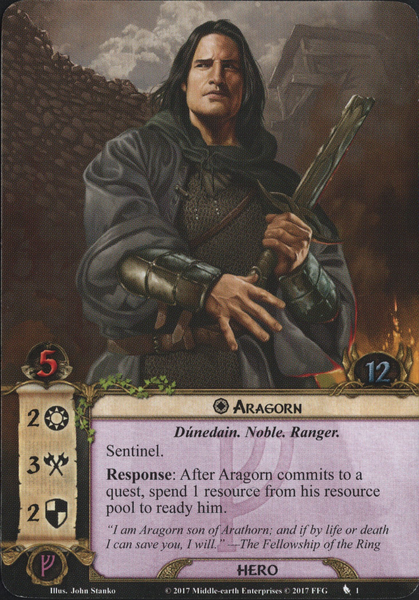 No review yet for this card.