Ally.
Cost: 5.

4   4   4   4  
Istari.
At the end of the round, discard Gandalf from play. Response: After Gandalf enters play, (choose 1): draw 3 cards, deal 4 damage to 1 enemy in play, or reduce your threat by 5.
Lucas Graciano
Two-Player Limited Edition Starter #4. Neutral.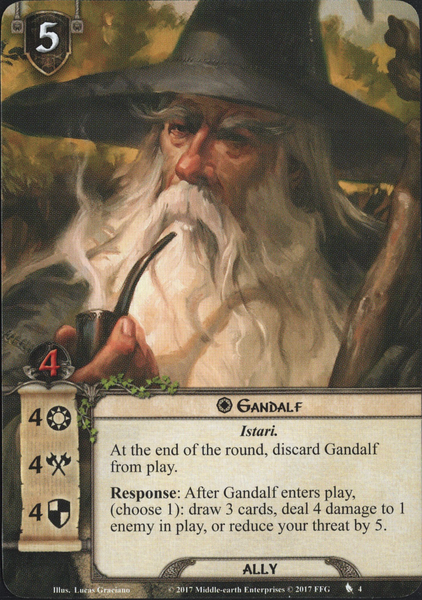 No review yet for this card.