Ally.
Cost: 3.

1   2   1   2  
Gondor. Warrior.
Ranged.
Ranged. Response: After Derufin participates in an attack which destroys an enemy engaged with a player, discard Derufin to reduce the engaged player's threat by X, where X is the destroyed enemy's printed .
Unknown
A Shadow in the East #6. Spirit.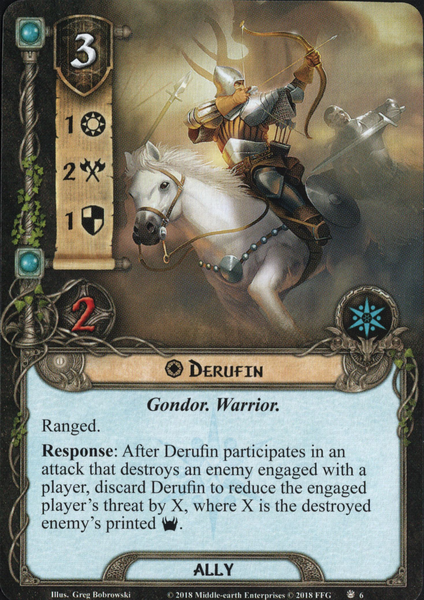 No review yet for this card.