Hero.
Threat: 6.

2   0   1   3  
Noldor.
Action: Choose and discard 1 card from your hand to draw 1 card. (Limit once per round.)
Beside Glorfindel there were several other counsellors of Elrond's household, of whom Erestor was the chief...
The Fellowship of the Ring
Magali Villeneuve
Messenger of the King Allies #77. Leadership.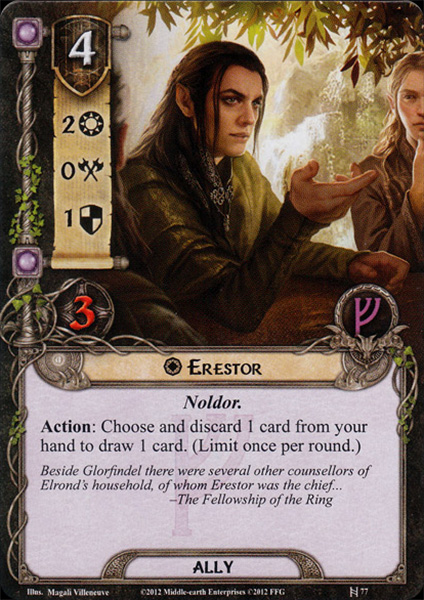 No review yet for this card.