Ally.
Cost: 3.

2   1   1   3  
Dwarf.
Quest Action: Spend 1 resource to put Bofur into play from your hand, exhausted and committed to a quest. If you quest successfully this phase and Bofur is still in play, return him to your hand.
"Get up lazy-bones..." The Hobbit
Ilich Henriquez
The Redhorn Gate #6. Spirit.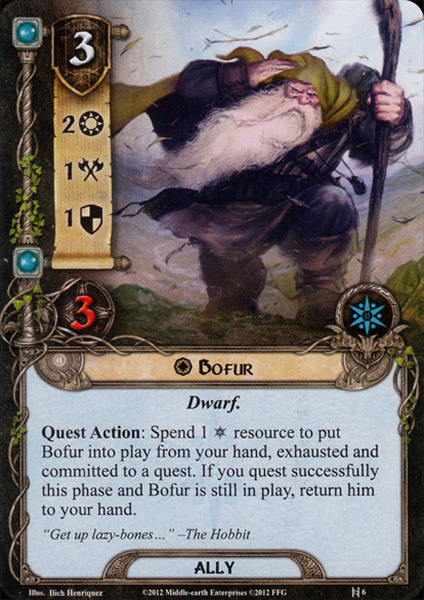 No review yet for this card.