Ally.
Cost: 3.

1   1   1   3  
Outlands.
While you control Outlands allies that belong to 4 different spheres, ready Forlong at the beginning of each phase.
"Forlong!" men shouted. "True heart, true friend!" The Return of the King
Emile Denis
The Drúadan Forest #33. Leadership.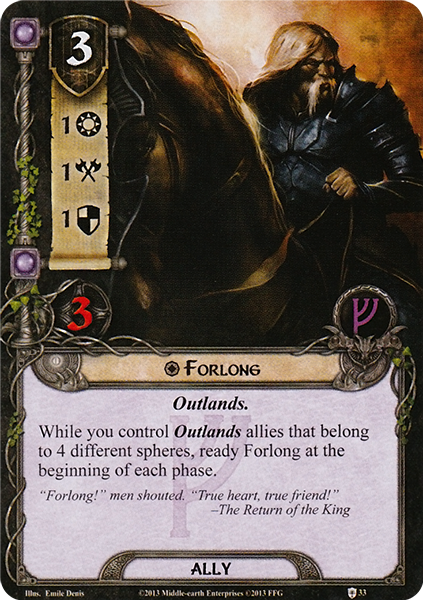 No review yet for this card.