Ally.
Cost: 3.

1   2   1   2  
Dale. Scout.
Response: After Rhovanion Outrider commits to the quest, place 1 progress on a location in the staging area. If that location is not explored by this effect, give Rhovanion Outrider +1 until the end of the phase.
Beth Sobel
Temple of the Deceived #62. Spirit.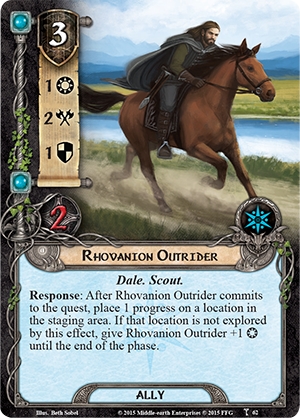 No review yet for this card.