Hero.
Threat: 11.

2   2   2   5  
Dwarf. Noble. Warrior.
Sentinel.
Response: After Gimli is declared as a defender, spend 1 resource from his pool to ready another hero. If that hero is Legolas, he gets +1 until the end of the phase. (Limit once per phase.)
"Faithless is he that says farewell when the road darkens…"
The Fellowship of the Ring
Owen William Weber
The Sands of Harad #1. Leadership.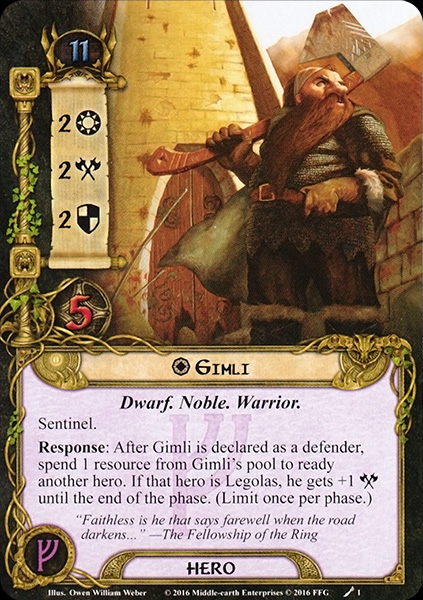 No review yet for this card.