Ally.
Cost: 4.

3   0   2   2  
Dúnedain. Scout.
Action: Spend 1 resource to exhaust Súlien. Then, each location in the staging area gets –1 until the end of the phase. Any player may trigger this action.
Andreia Ugrai
The City of Corsairs #142. Spirit.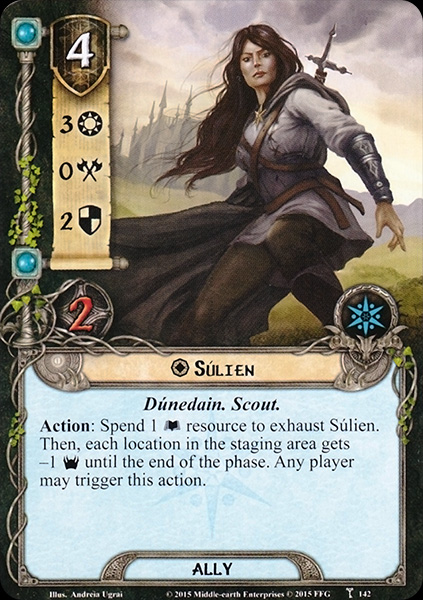 No review yet for this card.