Ally.
Cost: 3.

3   2   3   3  
Noldor. Healer.
At the end of the round, discard Elrond from play.
Response: After Elrond enters play, choose one: heal all damage on a hero, discard a Condition attachment, or each player draws 1 card.
Allen Douglas
The Road Darkens #5. Lore.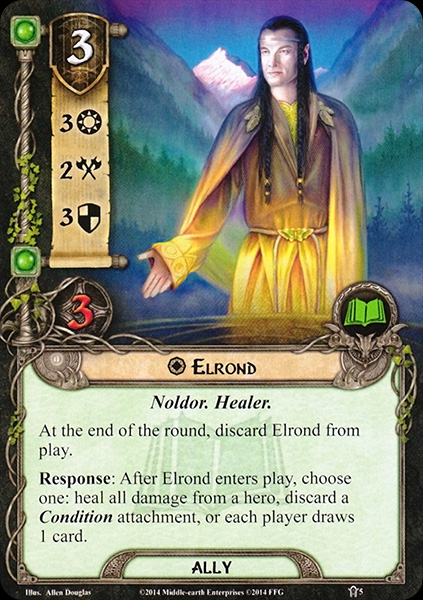 No review yet for this card.