Attachment.
Cost: 3.
Mount. Mearas.
Attach to Gandalf.
Gandalf gains ranged and sentinel.
Action: Exhaust Shadowfax to ready Gandalf.
"He is the chief of the Mearas, lords of horses, and not even Théoden, King of Rohan, has ever looked on a better." Gandalf, The Two Towers
Smirtouille
The Treason of Saruman #14. Neutral.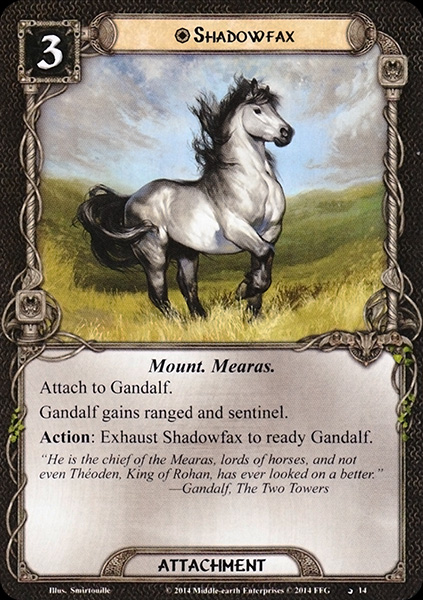 No review yet for this card.