Ally.
Cost: 2.

0   1   1   2  
Gondor. Ranger.
Response: After Emyn Arnen Ranger commits to the quest, choose an enemy with a Trap attachment. Until the end of the phase, Emyn Arnen Ranger gets +X , where X is the chosen enemy's printed .
Aleksander Karcz
The Crossings of Poros #141. Lore.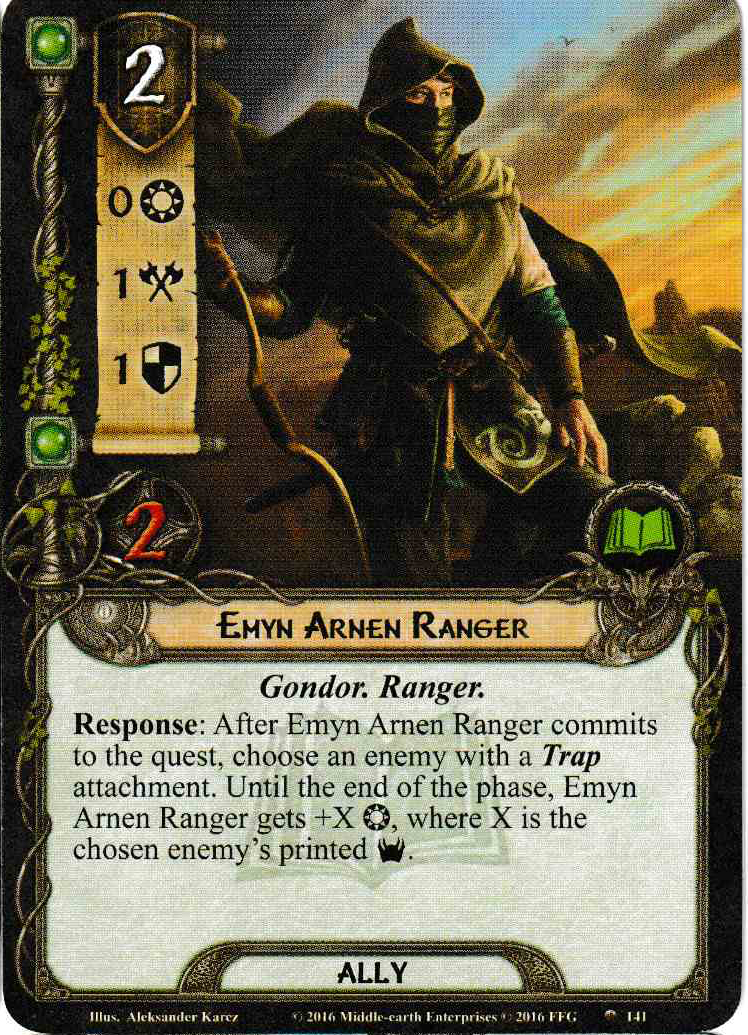 No review yet for this card.