Planning Action: Choose a ready player attachment on a character you control. Return that attachment to its owner's hand to reduce the cost of the next attachment played this phase by X, where is the chosen attachment's cost.
Torbjörn Källström
The Wilds of Rhovanion #15. Lore.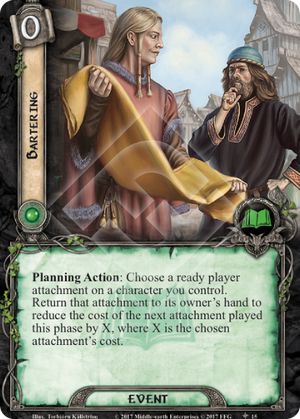 No review yet for this card.