Attachment.
Cost: 1.
Item.
Attach to a character.
Refresh Action: Discard Half-pint to heal up to 2 damage from attached character. Then, put an Item attachment in your discard pile on the top of your deck.
"I've a drop of good ale on tap, if you and your friends are willing."
—Farmer Maggot, The Fellowship of the Ring
Bethesda Softworks
ALeP - The Gap of Rohan #76. Lore.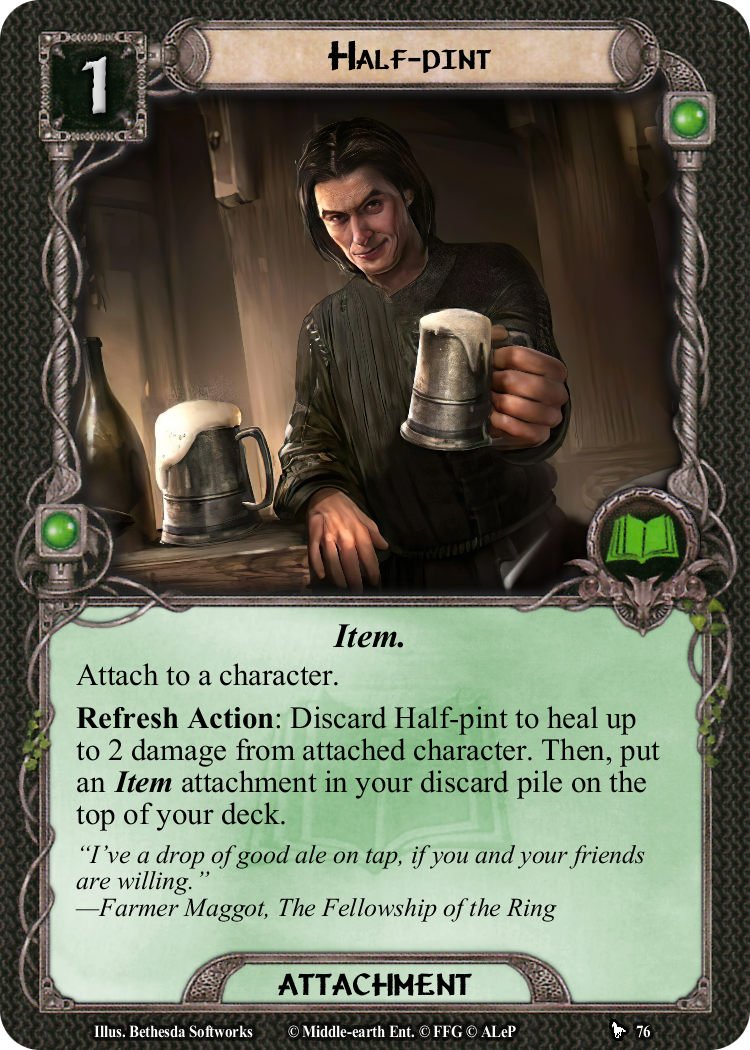 No review yet for this card.