Ally.
Cost: 2.

2   0   1   1  
Silvan.
Response: After Galadriel's Handmaiden enters play, choose a player. That player reduces his threat by 1.
Her maidens stood silent about her, and a while she looked upon her guests. -The Fellowship of the Ring
Nathália Gomes
Elves of Lórien #6. Spirit.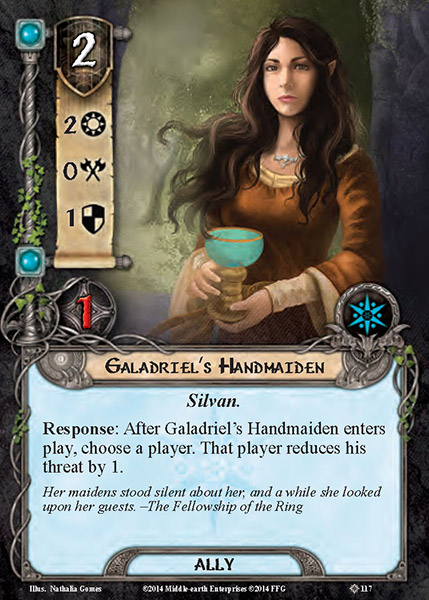 No review yet for this card.