Ally.
Cost: 2.

0   2   0   1  
Silvan.
Ranged.
Response: After Greenwood Archer enters play, ready a hero.
They dwelt most often by the edges of the woods, from which they could escape at times to hunt...
-The Hobbit
Tawny Fritzinger
Elves of Lórien #8. Leadership.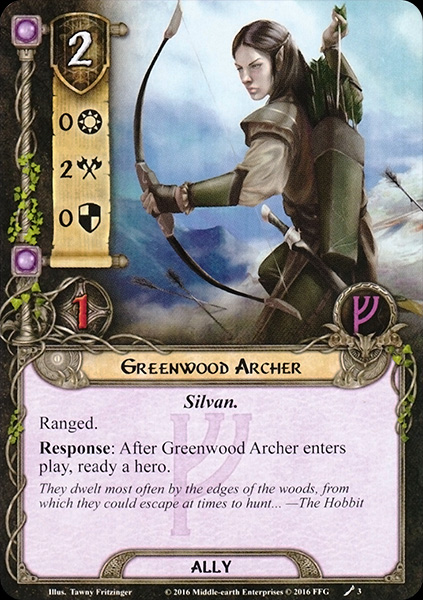 No review yet for this card.