Ally.
Cost: 4.

2   2   1   2  
Silvan. Scout.
Ranged.
Response: After you play Rúmil from your hand, choose an enemy engaged with a player. Deal X damage to that enemy where X is the number of ranged characters you control.
...the Company set out again, guided now by Haldir and his brother Rúmil. -The Fellowship of the Ring
Melanie Maier
Elves of Lórien #26. Tactics.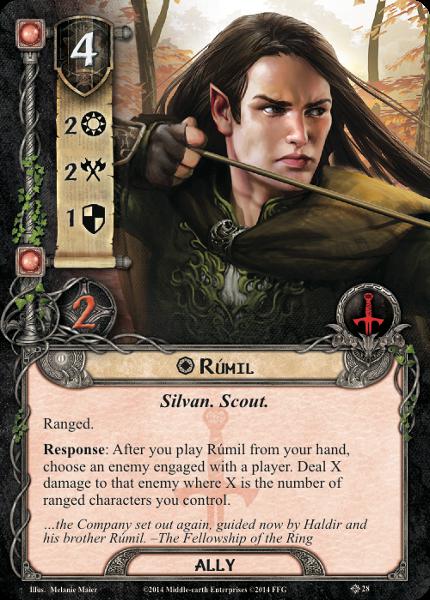 No review yet for this card.