Ally.
Cost: 1.

0   0   0   2  
Gondor.
Action: Exhaust Errand-rider to move 1 resource from the resource pool of a hero you control to another hero's resource pool.
For the people of the City used horses very little and they were seldom seen in their streets, save only those ridden by the errand-riders of their lord. -The Return of the King
Anna Steinbauer
Defenders of Gondor #9. Leadership.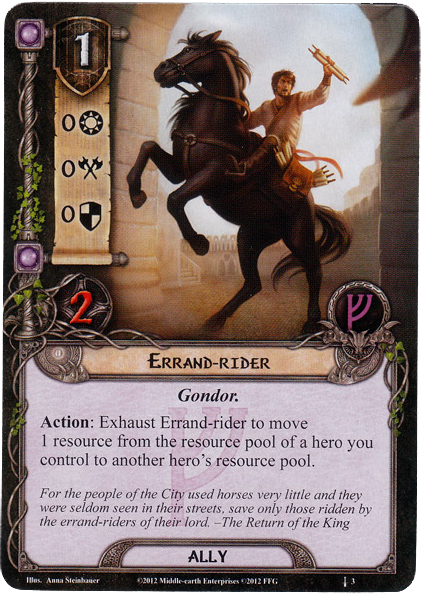 No review yet for this card.