Hero.
Threat: 10.

1   3   2   4  
Rohan. Noble. Warrior.
Response: After a character leaves play, Éomer gets +2 until the end of the round. (Limit once per round.)
"I am named Éomer son of Éomund, and am called the Third Marshal of Riddermark." -The Two Towers
Magali Villeneuve
Riders of Rohan #1. Tactics.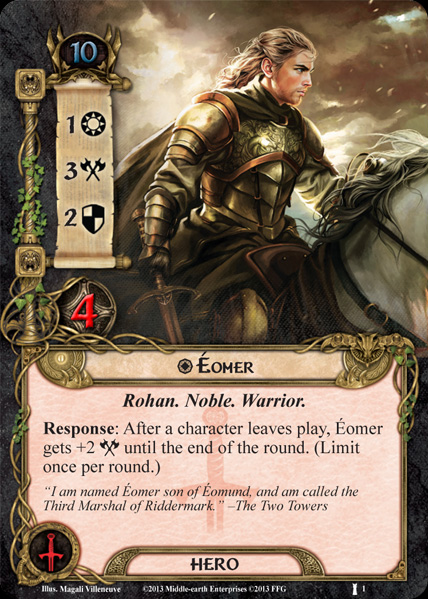 No review yet for this card.