Ally.
Cost: 2.

1   0   1   1  
Rohan.
Action: Discard Westfold Horse-breaker to choose and ready a hero.
"Your own valour has done more, and the stout legs of the Westfold-men marching through the night." -Gandalf, The Two Towers
Magali Villeneuve
Riders of Rohan #11. Spirit.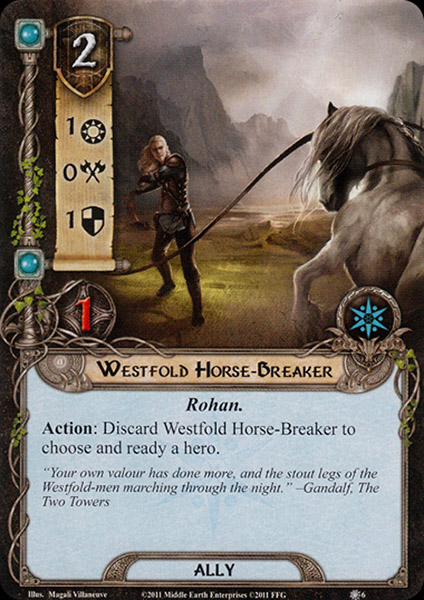 No review yet for this card.