Ally.
Cost: 2.

1   0   1   2  
Dwarf.
Response: After Ered Nimrais Prospector enters play, discard the top 3 cards of your deck. Then, choose and shuffle 1 card from your discard pile back into your deck.
Jason Ward
The Morgul Vale #141. Lore.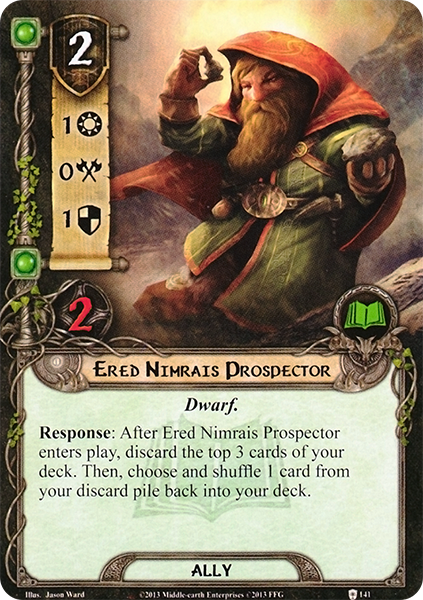 No review yet for this card.