Ally.
Cost: 3.

1   1   2   3  
Dwarf.
Sentinel.
While you control at least 5 Dwarf characters, lower the cost to play Dwalin by 2.
As soon as the door was opened, he pushed inside, just as if he had been expected. –The Hobbit
Melanie Maier
On the Doorstep #8. Spirit.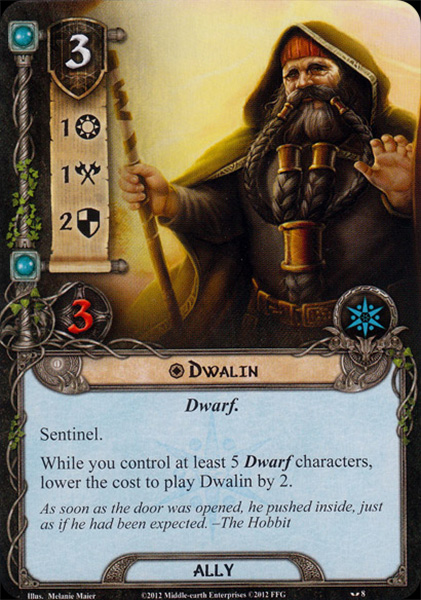 No review yet for this card.