Ally.
Cost: 3.

0   4   2   3  
Ent.
Cannot have restricted attachments. Enters play exhausted.
While Skinbark is attacking alone against an Orc enemy, that enemy does not count its .
"He was wounded by the Orcs, and many of his folk and his tree-herds have been murdered and destroyed." Treebeard, The Two Towers
Dimitri Bielak
The Land of Shadow #6. Tactics.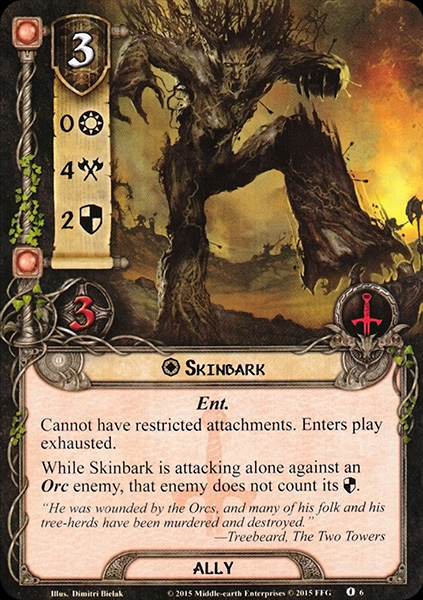 No review yet for this card.