Hero.
Threat: 8.

2   2   0   4  
Bree.
Response: Cancel 1 point of combat damage just dealt to a hero you control. (Limit once per round per hero.)
"Your business is your own, no doubt, but it's my business to ask questions after nightfall."
—The Fellowship of the Ring
Lukasz Jaskolski
ALeP - The Gap of Rohan #73. Spirit.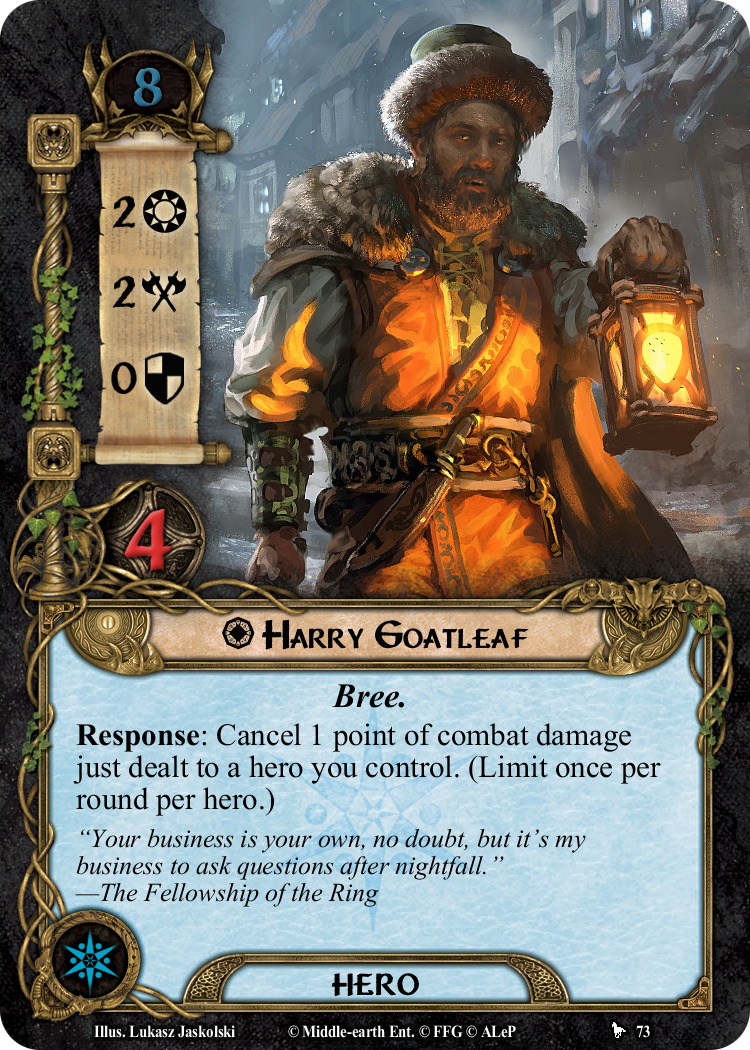 No review yet for this card.