Hero.
Threat: 9.

1   2   3   3  
Rohan. Warrior.
Response: After Fastred defends an enemy attack, return that enemy to the staging area to reduce your threat by 2. (Limit once per phase.)
"King's man! King's man!" his heart cried within him.
-The Return of the King
Lukasz Jaskolski
Riders of Rohan #27. Spirit.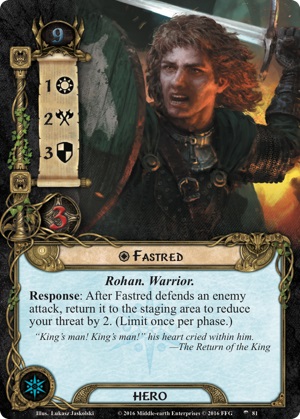 No review yet for this card.