Ally.
Cost: 2.

1   1   0   2  
Creature. Rohan.
Action: Exhaust and discard The Riddermark's Finest to place 2 progress tokens on any location.
"And there are no horses like the ones that are bred in that great vale between the Misty Mountains and the White."
-Gandalf, The Fellowship of the Ring
Andrew Johanson
Riders of Rohan #28. Spirit.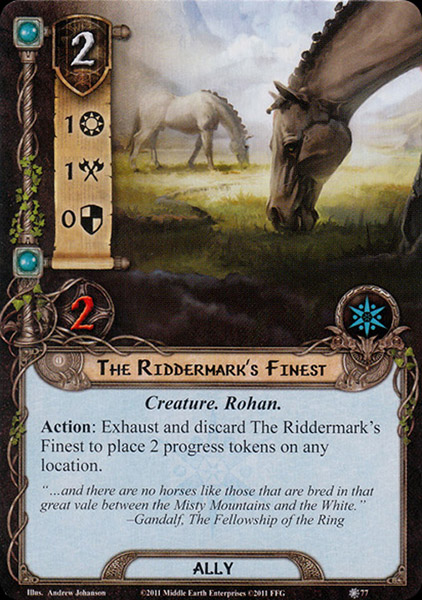 No review yet for this card.