Hero.
Threat: 7.

2   1   2   3  
Dwarf.
Action: Pay 1 resource from a hero's resource pool to add 1 resource to Bifur's resource pool. Any player may trigger this ability. (Limit once per round.)
"And winter comes after autumn." Bifur, The Hobbit
Magali Villeneuve
Khazad-dûm #2. Lore.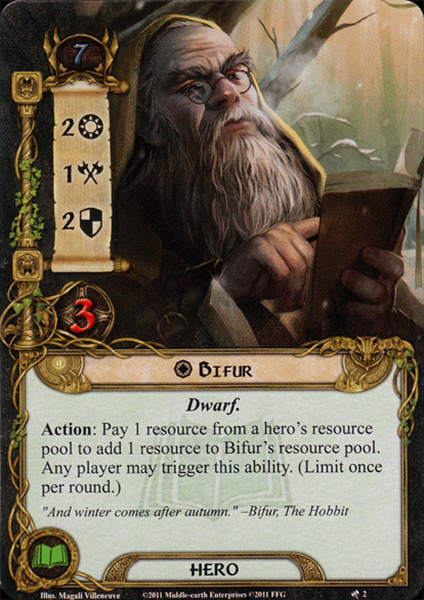 No review yet for this card.